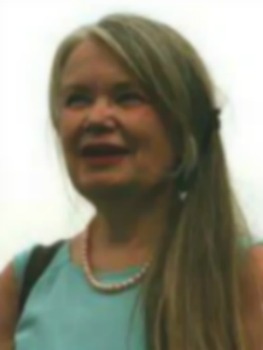 Here is Kari Anderson's account of good results with Chicken Evangelism. (New story submission from website.)
I led someone to Christ!
I recently was able to lead someone toward Jesus through LinkedIn messages. Here is a copy of my conversation exactly as it happened. I've changed the man's name to protect his privacy. He was from India.
Ashish: Hello ma'am
Kari: Hello
Ashish: How are you? I hope you are doing well
Kari:
Ashish: Ma'am actually i am just Graduate from NIFT, India as a jewellery designer. And right now i am searching the job as a jewellery designer only. It would be a great help from you if u help me regarding this, I would like to work overseas too.
Kari: Neat, good for you. I'm not in a position to hire anyone. Sorry about that, but I will pray that God provide a job for you! God please provide a designer job for Ashish! Amen!
Ashish: Haha. Thanks a lot ma'am.
Kari:
Ashish:
Kari: God is good. He answers prayer!
Ashish: Yup. I know right.
Kari: For sure. Are you a believer in the Lord Jesus Christ?
Ashish: Yes ma'am. I do believe God.
Kari:
Ashish: And i Am a believer of Lord Krishna. He is the God from Hindu Mythology. But as i know god is only one with different names.
Kari: Ahhh, but Jesus said He was the only way to heaven. Something to think about. Jesus is the only way to heaven to God.
Ashish: So i do believe god.
Kari: Yes, but maybe not the right god.
Ashish:I would love to achieve heaven under Jesus
Kari: It's possible. You only need to believe that He was God's Messiah, sent from God and accept Him into your life. It's not difficult. You only need to trust in Him and ask Him into your life.
Ashish:
Kari:
Ashish: Yeah
Kari: So you want to trust in Jesus? [Publisher's note: These LinkedIn exchanges took place over a period of about one week. Kari was praying for this man during that time.]
Ashish: I will now for sure. Yes i do trust Jesus.
Kari: Well, that's good. Do you have a Holy Bible?
Ashish: No I do have GITA. [the Hindu "bible"]
Kari: I can send you a Holy Bible if you want one.
Ashish: Yes please
Kari: Give me your address and I can send it. I'm happy to do it. If you promise to read it. Right?
Ashish: I promise to read it from bottom of my heart
Kari: Okay Ashish: (Address withheld for privacy)
Kari: Okay, I copied the address down. I will send it soon. I need to go now but I'm happy that you have decided to trust in Jesus. He is wonderful and will help you understand and know God better. God bless you! Let me know when the Bible arrives. Thanks for the chat. God bless you!!
Ashish: Thanks
Kari:
Kari: Your Holy Bible is sent! Please let me know when it arrives! Thanks for letting me share with you. Ashish: Thanks so much, Kari.
(A few days later.)
Ashish: Hi.
Kari: Hi, I got a message from the postal system in India and gave them the needed information, so your book [the Bible] should now be in customs!
Ashish: Okay. Thank you.
Publisher's note: My wife Kari has contacts in many nations because of her business as a pearl broker. She is able to tell what she has seen and heard regarding Jesus Christ with many from foreign countries.
Please tell your own story of how you have enabled someone to come closer to Christ in person or have aided a conversion via LinkedIn or another form of social media.