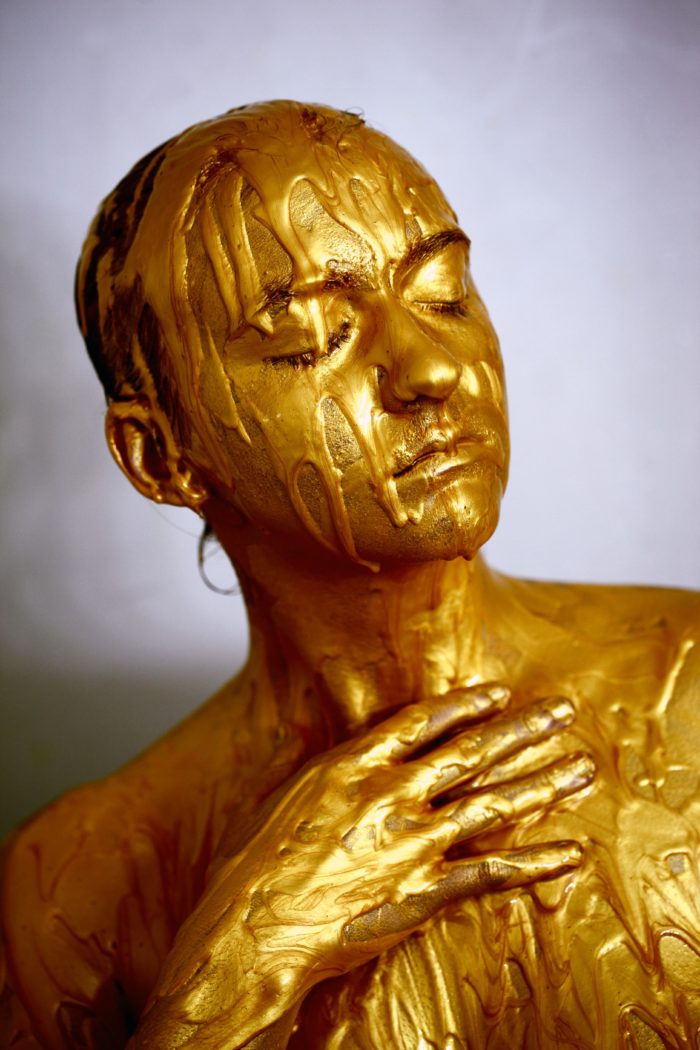 Scandal–How Do You Respond?
Because of the number of exposures of Christian ministers, media figures, and political leaders, we are faced with the question "Scandal–How do you respond?"
For starters, I suggest five ways.
One, Recognise exposure as a sign of revival. Yes, it's shameful and painful; but in the end, exposure shows God's sovereignty. It shows that God is ruling from His throne. He is Judge-in-action and not giving sin a pass. So when sin is exposed, thank God!
Two, Personally examine yourself. Do I have secret sins? Therefore let him who thinks he stands take heed lest he fall (1 Cor 10:12.)
Three, Do not receive an accusation against an elder except on the basis of two or three witnesses. Those who continue in sin, rebuke in the presence of all, so that the rest also will be fearful of sinning. (1 Tim 5:19-20).
Four, "If your brother sins, go and show him his fault in private; if he listens to you, you have won your brother.
Mat 18:16 "But if he does not listen to you, take one or two more with you, so that BY THE MOUTH OF TWO OR THREE WITNESSES EVERY FACT MAY BE CONFIRMED.
Mat 18:17 "If he refuses to listen to them, tell it to the church; and if he refuses to listen even to the church, let him be to you as a Gentile and a tax collector.
Mat 18:18 "Truly I say to you, whatever you bind on earth shall have been bound in heaven; and whatever you loose on earth shall have been loosed in heaven.
Five, Forgive, but not forget. Some perpetrators, should never be allowed similar ministry even after restoration. For example, a child abuser should not be allowed to serve in the nursery again.
Scandal–how do your respond?
In light of the Todd Bentley alleged scandal, Chuck Porta is calling for the Spirit-filled church to take action. Specifically, he is calling the church to "repent of teachings and practices that are contrary to the ways of God." He rightly proposes that the Bentley debacle must be a catalyst for church-wide self-examination.
Read Chuck's article (with slight modifications) below:
Recent media disclosure concerning sexual allegations about Todd Bentley has created a firestorm of controversy. I believe in the sovereignty of God, so it is imperative we all see and hear deeper regarding the mess.

The modern Charismatic Movement has much to account for.  Decades of shallow, compromising ways have produced a current crop of unhealthy fruit. The signs have been pointing for years, but the major issues were not properly addressed and handled. Todd Bentley is but the tip of the proverbial iceberg.


However, many claiming to be Spirit filled Christians, both leaders and followers, have much to account for and repent of teachings and practices that are contrary to the ways of God. Todd Bentley did not happen in a vacuum; there have been enablers along the way that have assisted in bringing us to this current, embarrassing situation.


All those claiming to be a Spirit filled follower of Christ need to embrace a spirit of brokenness,  repentance, and intercession for the current state of affairs. Who will stand in the gap and cry out for full disclosure, for the Light of Heaven to penetrate all areas of gray and darkness in each of our hearts?


There is a major form of idolatry in the Spirit filled church. We must repent. Daniel 9 shows a Godly leader identifying with the sins of his people.


THE CHARISMATIC MOVEMENT HAS PROMOTED– 


Gifting above Godly character.
Embracing shadow accountability teams for troubled ministries that have not accomplished their goal of true restoration.
Idolizing public ministry and releasing ministers prematurely.
Chasing signs, wonders, miracles, gifting, at the expense of embracing and cultivating the fruit of the Spirit.
Pursuing human, ambitious, agendas and using the gifts to fulfill them.
Elevating personal subjective spiritual experiences to a place of dangerous authority.
Tolerating the leaven of Jezebel that has ruined leaders, churches, and movements.
Allowing false teachings regarding the true grace of God which end with either license to sin or a dangerous legalism that also destroys its victims.
Embracing dangerous end time doctrines that promote pride, vain ambition, and end up with many in a state of unbelief, and in some cases a falling away from the Lord.


I believe the above brief list shows a portion of the problem. What should be our response?


TRUE APOSTOLIC MINISTRY AND DISCIPLINE —-THE GREAT NEED AT THIS TIME


Let us ask for true apostolic ministry released in our midst. Acts 5 is a powerful demonstration of true apostolic discipline. The result is clear. 


The discipline is released by a broken apostle, who likely wept the whole time.
The discipline offered first mercy and chance to come clean and confess.
The discipline exposed hidden sin.
The discipline resulted in death for the unrepentant guilty.
The discipline released the Fear of the Lord to another level in the church.
The discipline released deeper levels of Kingdom power as Peter's shadow released healing.
The move of God went to another level resulting in persecution, that keeps all close to the heart of God.


King David, after his debacle with Bathsheba, came under the discipline of Heaven.
The prophet exposed him and declared the word of the Lord. David repented, was forgiven, and remained King. But, the baby DIED, and trouble was in his family to the day he died.


We must know that God is merciful, kind, patient, and forgiving. He is also holy, just, and is King over His domain. He is looking for true ambassadors who will accurately reflect His heart and ways.


Let us all ask for a sweeping grace of repentance to impact our leaders, the followers, and every local church that wants to have an impact.


GOD HAVE MERCY ON ALL OF US.
LORD, RELEASE YOUR HOLY FEAR IN OUR MIDST. 


PAUL AND HIS AMAZING HEART


Therefore, since we have this ministry, as we received mercy, we do not lose heart, but we have renounced the things hidden because of shame, not walking in craftiness or adulterating the word of God, but by the manifestation of truth commending ourselves to every man's conscience in the sight of God (2 Cor 4:1-2).
Michael Brown has also weighed in on the topic Scandal–how do you respond?"
Note that both Porta and Brown call for apostolic action to deal with scandal. Brown does not say "apostle," but uses the phrase "find a solid, mature leader willing to take up the cause." His phrase might include prophet, apostle, or any of the five-fold ministry offices..
Again, let's Take Heart. I join with one of the strong intercessors of our time, Ken Eichelberger, to pray regularly for God to expose evil and promote good. Together we thank our Sovereign God for mercifully bringing judgment to light now rather than waiting for the Judgment Seat of Christ (1 Corinthians 3:7ff).
The world is broken by sin; we hear God and follow Him so we can help fix things. Let's join together and believe Him to send revival.
Photo by Sharon McCutcheon on Unsplash