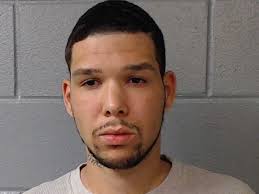 My lack in evangelism embarrassed me. Though I was a Spirit-filled pastor, I had gone months, sometimes years without leading anyone to Christ outside of church services.
One night God impressed me, "Lift up your eyes and see the fields, that they are white for harvest." (John 4:35) Weeks passed until I finally thought, "If God said that, I better test it out."
I Asked a Simple Question
So when a man came to buy a lamb I had raised, I asked him straight out, "Have you received Jesus Christ into your life?"
"No," he replied.
"But you'd like to, wouldn't you?" I asked.
He paused pensively for a moment and then stated, "Yes, I would."
I gave him a brief gospel lesson, "Jesus Christ died for our sins and rose again from the dead." "Would you pray to receive Jesus Christ right now?" I asked.
"Yes, but I don't know how," he said with fright in his face. I led him in a simple prayer, which he repeated after me. After prayer, he looked up with the sweetest words and expressions of gratitude.
The next day I brought a Bible to his house. He was cutting down a tree, so I took the axe and helped. When his wife came out, I introduced myself and asked her, "Have you received Jesus Christ into your life?" She replied "No," but added that she wanted to. I gave her the same gospel message. She wanted to pray silently, so I acknowledged her wish.
This began a series of encounters with people I met in everyday life. I've been able to lead a girl to Christ at a flower shop, a young man at Wal-Mart and a fellow at an auto repair shop. Not everyone receives Christ on the spot, of course. Recently, while waiting for someone, a college girl named Cassie was in the same room. After chit-chat, I asked her, "Have you received Jesus Christ into your life?" Unlike most, she couldn't say yes or no although she admitted she was searching. This opened the door to give her a Josh McDowell booklet to help answer her quest and boost her along the road to discipleship.
Evangelism Adds Zest to Life
I'm still learning. Here's what I'm discovering. Evangelism is a lot of fun.
Jesus is right—the harvest is ripe. People are ready; they just need to be shown how to receive Christ.
Surprisingly, this key question, "Have you received Jesus Christ into your life?" does not seem to offend people; rather, they welcome the opportunity to talk about their faith. Almost everyone—more than 9 out of 10–answers the question yes or no.
The great commission is best translated, "As you go . . . make disciples." I'm able to begin this discipleship process in the normal course of life without going out of my way.
A Simple Question
This simple question is a great opener, but more than a starter. It leads to salvation. We are called to reap, not just sow or water. (John 4:37) If appropriate I often ask, "Is there any reason why you wouldn't want to receive Jesus Christ into your life right now?" Some people are prepared and waiting. Other Christians have already done the legwork with them. We come along and follow up on their labor. Jesus gave this principle about evangelism, "One sows and another reaps." Jesus said, "I have called you to reap." (John 4:37-38)
A Simple Gospel
There is power in the gospel. Invariably, I give a clear gospel summary according to I Corinthians 15:1-4. Jesus Christ died for our sins. Jesus Christ rose from the dead. The gospel is the power of God for salvation. Get a handle on this one if you can! Use the simple gospel. Use the name of Jesus. The gospel is the only power of God for eternal salvation. When I started stating the gospel clearly, people started getting saved!
Jesus didn't follow up everyone. If He didn't try, why should we? Let the Spirit lead.
When I'm filled with the Holy Spirit and have vision for people (seeing the fields), evangelism comes more naturally. The risk is still breath-taking–but what an adventure!
I have made a decision not to criticize but rather be supportive of various forms of evangelism. There's a lot of variety. "Different spokes for different folks." What works for one may not work for another. Find a style that works for you and use it.
The world is waiting. We're winning not just "souls". It's Judy or Jim or Megan or Brett who are going to hell. We turn them around by caring enough to ask simple questions and giving the simple gospel.