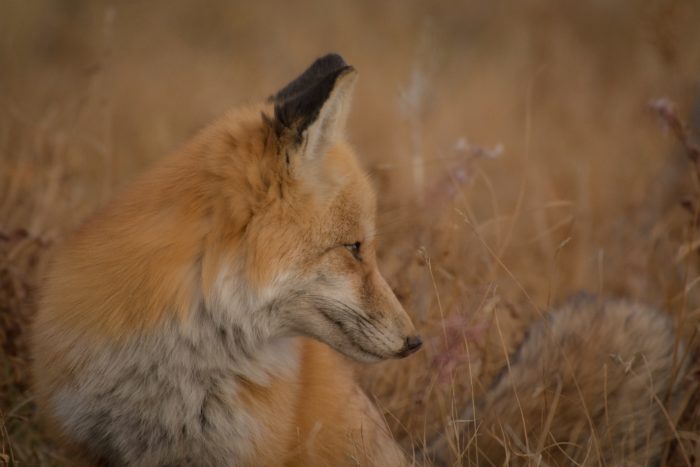 Have we grasped the seriousness of Jesus' warning? Take care what you listen to (Mark 4:24). He specifically states we either gain or lose by what we listen to (Mark 4:25).
Where do the thoughts in our heads come from? Ultimately, there are only four sources: the devil, the world, our flesh, and from God. Which are you listening to?
This article focuses on "voices" from the world, specifically the news media. Further, it challenges us to choose our sources carefully.
I'm alarmed. I'm seeing the devastating results of some friends listening to unBiblical news and media.
A good minister is becoming increasingly critical of our country. He listens to CNN.
A convicted felon is totally unaware of the Trump administration policies to promote jobs, programs and infrastructure to aid the poor and felons. Mainstream media minimizes or refuses to cover these initiatives. So the guy is frustrated.
A minister is promoting "open borders," not accepting the fact that the Bible speaks much about national borders and expects citizens to honor borders.
I see two problems. First, many people don't know the Scriptures; as a result, they are not able to evaluate news sources or other information. Second, many Christians are simply tuning into untrue "news."
Jesus' warning from long ago is pertinent: Take care what you listen to. He adds, For whoever has, to him shall more be given. When we get true information, either from God Himself or from news networks, we will gain and grow. The opposite is also true. And whoever does not have, even what he has shall be taken away from him (Mark 4:25). The stakes are high. And it depends on what we choose to listen to.
I feel like shouting, Be careful what you listen to! (Mark 4:24)
We need to become Bible men and Bible women. Every news service has a temperament or bias toward something. Bias is not always bad. If we are grounded in Scripture, we will have a bias, a leaning, toward truth. Locate news services that lean toward Bible truth, not away. There are many.
What Would Jesus Listen to?
The question is audacious, I know, but. . .
Here are three suggestions. Family Research Council is pro-life, pro-family, and pro-freedom.
World Net Daily is managed by an Arab Christian, Joseph Farah, and often has a unique perspective on the news.
https://www1.cbn.com/cbnnews, the news service originated by Pat Robertson, merits attention. As one who gives away millions of dollars annually to the poor, Robertson is worth listening to.
Most important of all, what is the Holy Spirit speaking to us these days? He who has an ear, let him hear what the Spirit is saying to the churches.
Here's my definition of church, the ek-klesia, the called out ones: We are called out, to come together, to hear God, and do what He says.
So how are we doing? Are you hearing God? Am I? And are we doing what He says?
Jesus said My sheep hear My voice. . . and they follow Me (John 10:27).
Take care what you listen to.
Photo image thanks to nathan-anderson-148921-unsplash