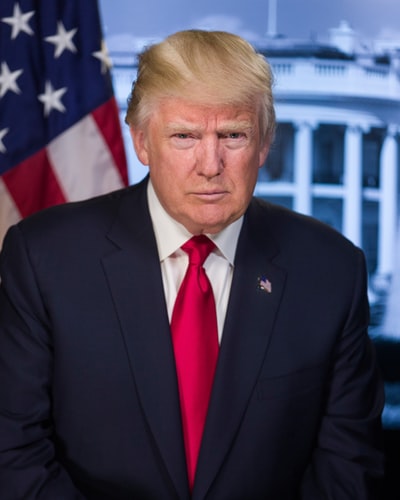 President Trump apologized during his speech at the National Prayer Breakfast in Washington, DC on February 6, 2020.
After acknowledging how hard the message of forgiveness can be, the President stated,
I'm sorry, I apologize. I am trying to learn . . . It's not easy.
Why the Fact that President Trump Apologized Means So Much to Me
President Trump has a reputation for never saying "I'm sorry." For never apologizing. That is not a godly reputation.
Several days before the National Prayer Breakfast, I acknowledged a divine prompt to pray specifically that the president would apologize and say "I'm sorry."
Most people ignored his apology. Others ridiculed him, just as some had mocked the First Lady after she led thousands in the Lord's Prayer at a Florida rally. Some accused the president of being insincere. Some were spiteful.
While many commentators dismissed the president and his apology, I was encouraged.
I thanked God for answered prayer and took a breath of fresh spiritual air.. Today I danced with joy as I mulled over the president's words. God answered my specific prayer!
Millions of Christians are praying for our president. Nancy Pelosi has publicly stated that she is joining in prayers for the president.
President Trump's apology means so much to me because I was praying specifically for his exact words, "I'm sorry."
The links I had for the president's speech have disappeared. If you can find the speech and listen you can tell how difficult it is for him to say the words that are so hard for many of us to say. To me he sounded embarrassed. His humanity slipped through. He was like a little boy on unfamiliar ground as he spoke those difficult words, "I'm sorry."
Trump's Apology Shot My Faith with Steroids
All things are possible with God, promised Jesus (Matthew 19:26).
One of my prayer partners, Ken Eichelberger, and I have been praying for the leader of North Korea, Kim Jong-un.
We have recently begun praying for Xi Jinping, the leader of Communist China, that He encounter Jesus Christ as Savior and Lord.
We pray for Ruth Bader Ginsburg and other members of the US Supreme Court. We pray that God will send Christian witnesses to each of them. We pray for repentance and conviction.
The Scripture commands believers to put prayer for leaders at the top of our prayer lists.
First of all, then, I urge that entreaties and prayers, petitions and thanksgivings, be made on behalf of all men, 2 for kings and all who are in authority, so that we may lead a tranquil and quiet life in all godliness and dignity.

1 Timothy 2:1-2
We take this seriously at the Church of the Living Water in Muscatine. We begin our Sunday meetings with prayer for various authorities.
I teach that we need to believe God first for repentance and faith in our governing authorities. Then, if a leader continues to rebel against God over a time period, we need to believe God for removal.
Watch for future articles on how to intercede for governing authorities. God is raising up intercessors in preparation for the coming world-wide revival.
Are you receiving grace to join the international prayer movement?