Publisher's Note: Mercy Philip was born on February 25, 1955 and passed away on Monday, May 26, 2014. God used her to bring many people to know Christ Jesus as Savior and friend.
A Chicken Evangelist is one who brings up Christ before he "chickens out." Is it fair to call Mercy a Chicken Evangelist? Maybe not; it seems there was not a fearful bone in her body.
The following story by Lee Wonten is only one of her many witnesses. Mercy knew well the Law of First Encounter and approached many with love and the saving truth of the gospel.
My name is Lee Wonten. This is my testimony of how I came to know the late Mercy Philip.
When I moved to the United States of America in 2012, I started working at the Muscatine Community YMCA as a janitor. When I went to work one evening, I was sitting in a chair waiting for my supervisor to come have me get started with work.
Mercy was one of the cashiers at the Muscatine community YMCA. She came and tapped me on the shoulder with a smile, greeted me and asked me, "Have you received Jesus Christ as your personal Lord and  Savior?"
As confident and conscious I am about my salvation in Christ Jesus, I responded to her question with an easy smile. "Yes! I am a born again Christian." She gave me a warm hug and said, "You're my brother in Christ". It was from that time I started to know Mercy Philip.
During that same week we were having a revival service at our Church, Chapel Of Praise. I invited her. I also invited her to come over to our house so we can all have devotions together. She came and we had a wonder time fellowshipping together as Christian family. She began to tell me about how she came to the United States, how she went to school, bought her first house, how much God has blessed her and has caused people to favor her.
She gave me advice that is still at the back of my mind today.
As you are still in high school and will soon be starting your college education, life will bring you some challenging situations that will sometimes appear to be impossible to overcome.

But I want you to have this in your head, that no matter wherever you finf yourself, know that we serve a miracle working God. He will open strange doors of breakthroughs for his people anywhere and anytime. So stay connected to Jesus and know that He is God.
Mercy encouraged me a lot to walk in obedience and righteousness with the Lord. It is sad that she's now passed away. But her words of encouragement still live in my head today. And it is my sincere prayer that God will give me the grace to walk right with him and that nothing will distract my attention from his presence.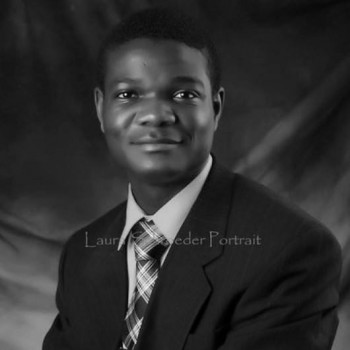 Publisher's comment: Thanks to Lee Wonten for sharing his report. Chicken Evangelism opens the door to friendship and discipleship as we see in Lee's testimony. Jesus accomplished most of His outreach on the first encounter with strangers. Click here to learn more.
If you wish to publish your own story of personal evangelism, use this form.