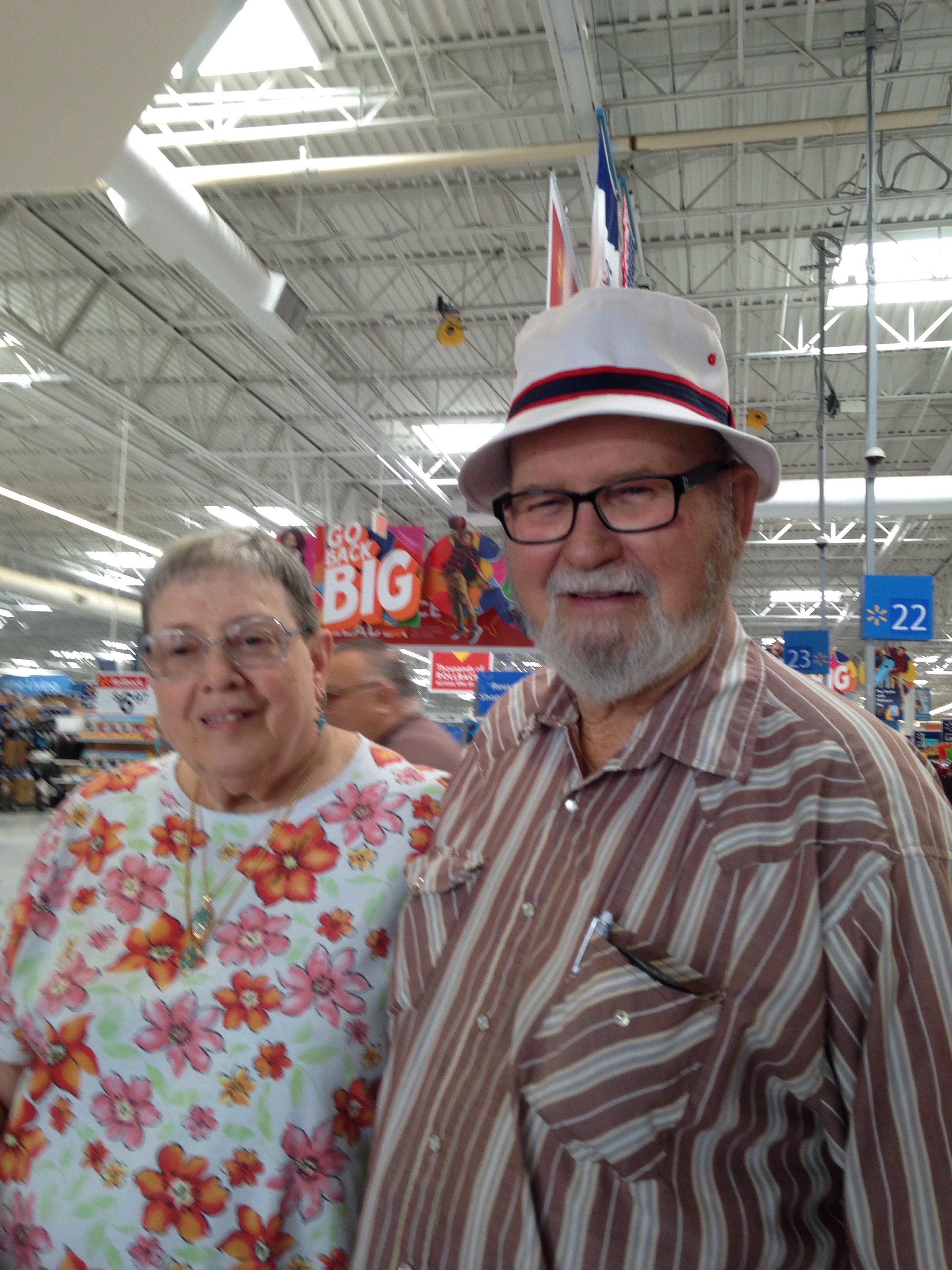 Here's Larry Miller's salvation testimony.
I notice people. Luis Palau taught me to pray, "Lord, stamp eternity on my eyelids." A conversation like this is not unusual for me. An adventure awaits every first encounter. And since I snapped his picture, I decided to publish Larry Miller's salvation testimony.
Larry Miller was sitting on a bench at Walmart. Since I had to wait also, I sidled up to the bench beside him. I told him I was waiting for an oil change.
He didn't say much at first, but I after conversing a moment or two I told him God had healed me of cancer. That got his attention. We had something in common besides a wait at Walmart. He related that he had prostate cancer in the past and now felt better than he ever.
He and his wife prayed a lot before he underwent radiation. It sounded like he was a believer in Jesus Christ, so I asked him "Have you received Jesus Christ into your life?"
That question tripped his trigger. Now I could not get him to stop talking. He told me that it happened about 15 years ago. He had earlier seen his mother suffer and die from cancer. When he saw how much his mother suffered he did not want any part of that. He knew he had to change his life.
He was going to a Quaker church at the time. He decided to sit down and have a talk with the pastor.
During the talk with the pastor he received his Savior Jesus Christ.
He said that conversation about 15 years ago changed his life. He emphasized that he lost a lot of friends because of that decision. "I thought they were my friends, but they weren't really friends.  They were not really my friends, they were just drinking buddies. Now I got a bunch of new friends. And my life is different. When you receive Christ, your life changes," Larry asserted.
About this time Larry's wife arrived. Wait over.
With Larry's permission I took a picture of him and his wife. "I'm not ashamed of Jesus Christ," he announced.
"Have you ever led anyone to salvation through Jesus Christ?" I asked. "I've tried to.  If we believe it, we've got to tell it!"
Larry and I shook hands as he wished me a good day. "Praise God, God bless you," he said as he was going out the Walmart door.