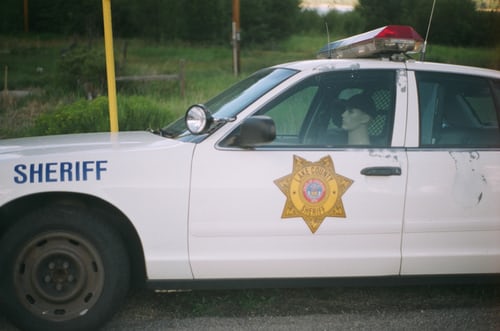 Stats for Stress, the Silent Killer
83% of US workers suffer from work-related stress.
US businesses lose up to $300 billion yearly as a result of workplace stress.
Stress causes around one million workers to miss work every day.
Only 43% of US employees think their employers care about their work-life balance.
Depression leads to $51 billion in costs due to absenteeism and $26 billion in treatment costs.
Work-related stress causes 120,000 deaths and results in $190 billion in healthcare costs yearly.
The 12 Best Stress Arresters
Identify the Causes of Stress and develop possible strategies to deal with them. Get pastoral or other professional help if need be.
Get Physical Exercise. Swimming, biking, walking and things like these are all good stress arresters. Even singing aloud or shouting at a ball game can be helpful. If you don't like ball games or don't want to "Kill the umpire!" , try going for a drive all alone, rolling up the car windows and shouting or singing as loudly as you can!
I personally enjoy chopping wood for my exercise.
Practice Deep Breathing. When I was in the hospital and my lungs were filled with cancerous tumors, I could hardly breathe. A nurse taught me how to take in giant-sized breaths through my mouth and then expel the air ever-so-slowly through my nose. Repeat several times. It works. Try deep breathing and see how it relaxes you.
Just say "No!" The world is filled with overly busy people. One of the basic foundational truths of Hebrews 6:2 is repentance from dead works. Dead works are anything we do that is not from the Holy Spirit. Anybody filling your life with good works that are really dead works?
Stress results from pleasing people rather than pleasing God. For am I now seeking the favor of men, or of God? Or am I striving to please men? If I were still trying to please men, I would not be a bond-servant of Christ. (Galatians 1:10).
Get a Full night sleep
Forgive. Forgiveness is one of the all time great stress arresters. Don't wait for people to ask you to forgive them. Just do it over and over and watch your nemeses change.
Receive Salvation through Christ
Pursue Freedom from guilt. Guilt produces stress. Floating guilt (feeling bad all the time as a result of not dealing with some specific sin) produces floating stress. Take time to do business with God or people. Get to the root of this and you'll feel happier and better. Bill Gothard helped me to do this in his Basic Life Principles Seminar. Get help if you need it.
Move Forward. Forward motion in one area can lead to a relief of stress in many areas. One cause of stress is the sense of inability to control circumstances. Loss of control leads to frustration and tension. Move ahead in some area–build a bookcase, join a club or church, take a course, invest, take a vacation, do something by which you can move ahead and make more of your own decisions in some specific area.
Take a 24 Hour Break Every Week. Restore the Sabbath Principle. The necessity of "cooling it" once every 7 days is built into creation. Napoleon attempted to increase productivity by establishing a 10 day work week. The experiment failed and France had to return to the seven day work week. Even God rested on the seventh day! I'm not saying which day to take off, I'm simply saying take off one day per week. Establish the three R's: Rest, Reflect, Rejuvenate. People who do become more productive.
Stress arrester number 12. Try to listen to the whispers of the Holy Spirit. He has promised to guide us. But when He, the Spirit of truth comes, He will guide you . . . (John 16:I3).
I have a tendency to overwork. Any workaholics out there like me? I personally need the Holy Spirit to prompt me to stop working.
The Scriptures link hearing (and obeying) God's voice with rest: TODAY IF YOU HEAR HIS VOICE,
DO NOT HARDEN YOUR HEARTS, AS WHEN THEY PROVOKED ME.
And to whom did He swear that they would not enter His rest, but to those who were disobedient? (Hebrews 3:15 and 18)
Rest and stress reduction result from doing what God says and doing it right away. For example, the other day I was working on our porch. By the Spirit I felt prompted to stop work and come inside. But I didn't want to stop so I kept working. Later that evening, I realized I was emotionally and physically drained. I knew I had overworked and could not go on to do the things God really wanted me to do. I had to repent.
Here's a closing tip about stress arresters. New habits don't come overnight. They take time to develop. Oftentimes we can't do it alone, so it helps to have some encouragement.
Habits are socially enforced. How to make a habit stick? Join a church or group that already has the habit.
Stress is a bigger problem than most realize. Let's tackle it together. What is working for you? Write it in the comment box below
Photo by Brandon Hoogenboom on Unsplash