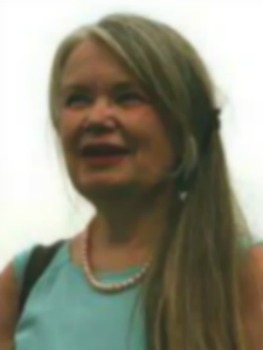 God spoke to me, "Get yourself to Mongolia."
Out of obedience I went!
When I got settled in a hotel I asked God to show me why He sent me there and I felt impressed that there was one person in particular God wanted me to meet.
I met her that day in a shop. Duure, a young, but very mature, 19 year old Christian girl.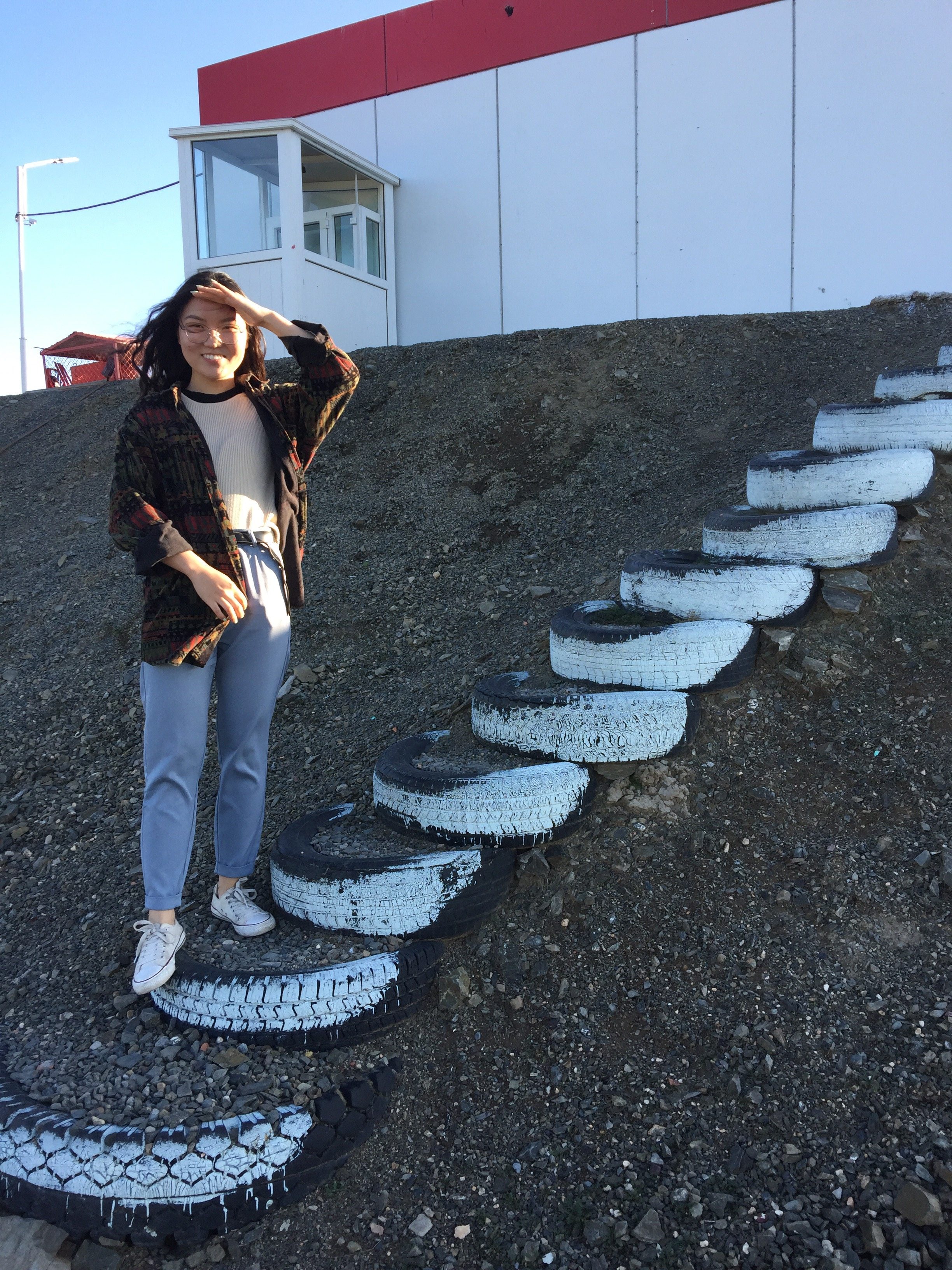 I attended her church a couple of days later which turned out to be a Spirit-filled Presbyterian fellowship made up of such wonderful people. They greeted me warmly asking me to share a welcome and singing to me and inviting me back. The pastor told me that he was formerly a gangster and is now president, or such, over a pastors' group of 400 pastors in Mongolia.  The associate pastor shared with me that he's the youngest pastor in Mongolia.
At the church I met a man who has started several house churches in the countryside and he took Duure (the young girl) and me on a very, very long drive into the country to meet some of these dear people in home churches.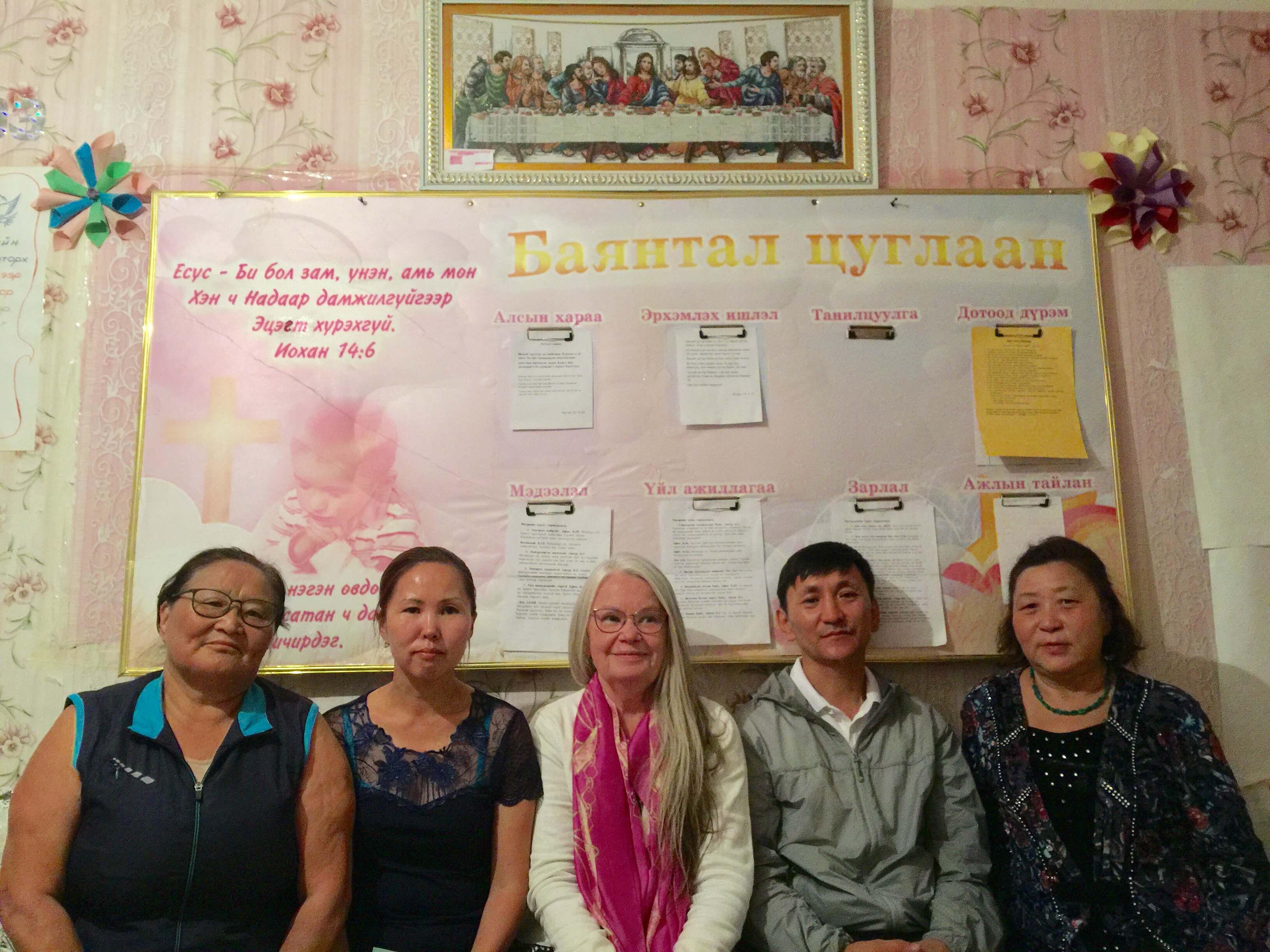 Later that week I taught a Bible study at a cell group led by Duure.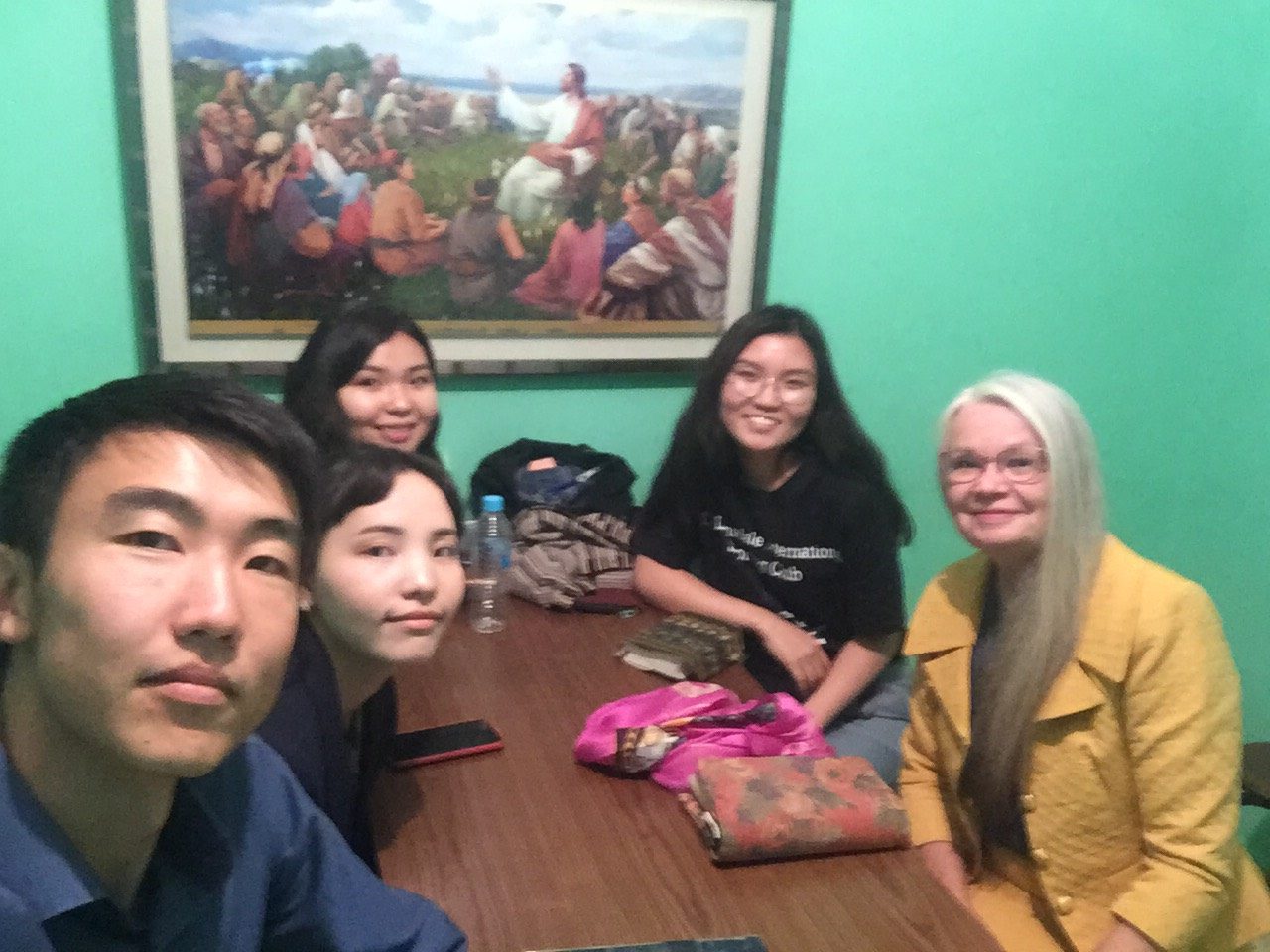 I was invited to visit a family who lived in a ger (yurt) and gave them a Mongolian bible and prayed with them all. I was asked to try on a traditional Mongolian dress, which I loved and purchased from the mother who continued to pour out gifts to me – salted, canned chives, dried milk chips, and silver earrings which she carefully inserted into my ears!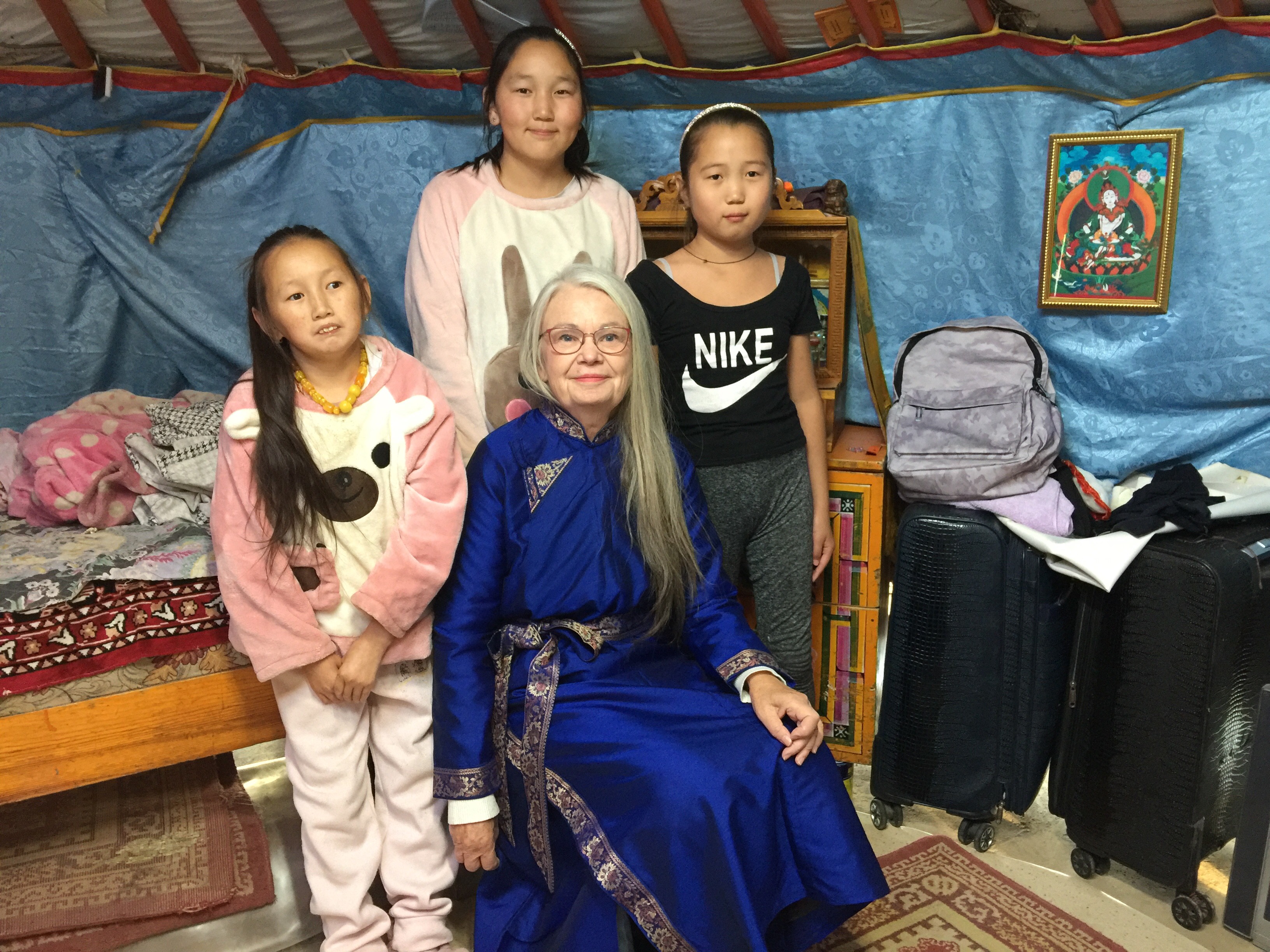 I was asked to join the home church pastor's family for a birthday party for their boys, ages 17 & 19.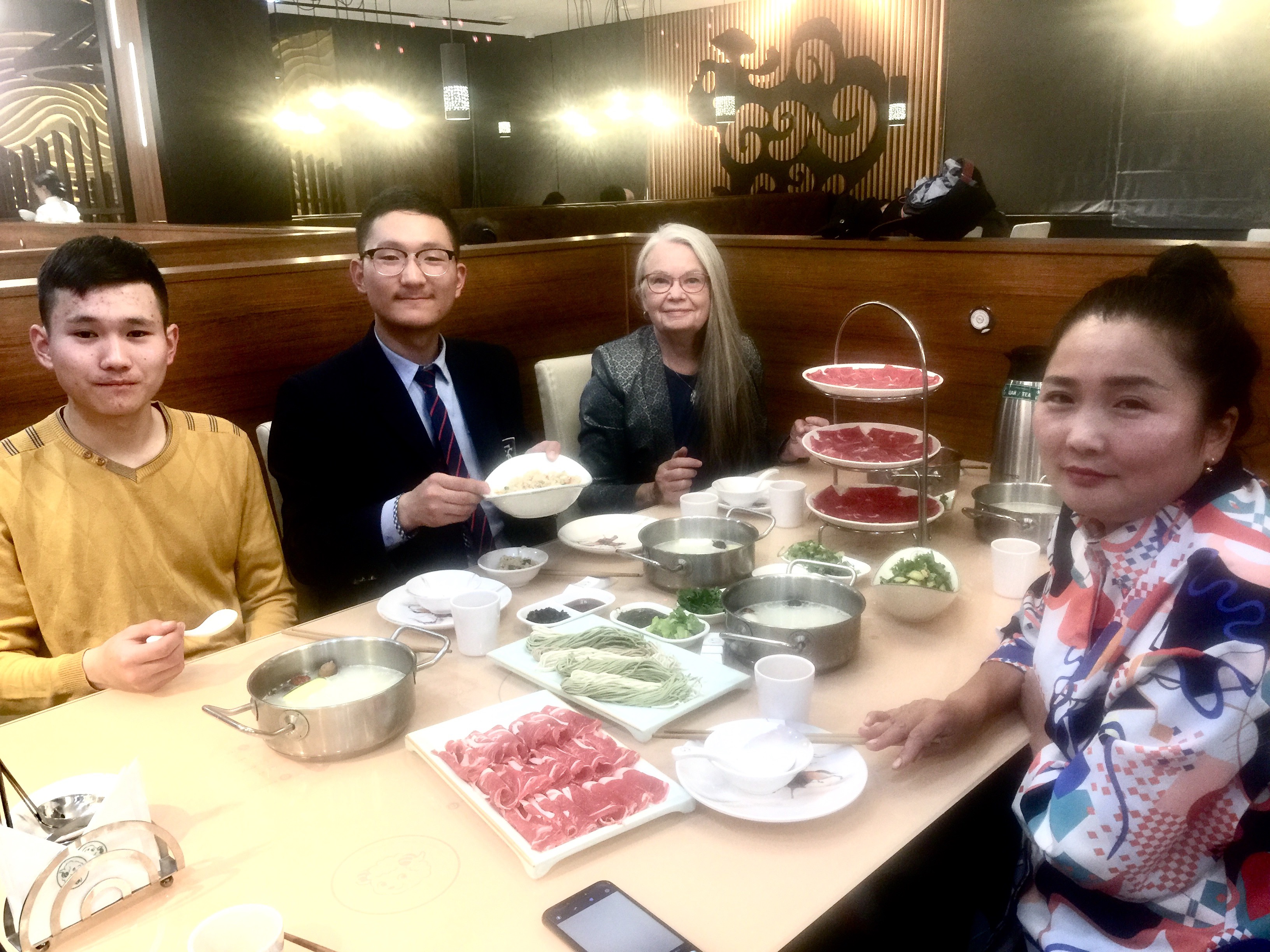 I expect to keep an ongoing relationships with these people.  God led me and I'm thankful.
My stay in Hong Kong was for my business but I did find a wonderful Spirit-filled church there and when one of the pastors came to chat with me, I asked what we should pray for? He said, "Pray for Hong Kong."
Then I visited our youngest son, John, in Bangkok. He's a captain in the United States Army and works for the Embassy there. I attended a ceremony with John honoring POW/MIAs and met so many people including the acting US ambassador to Thailand. John had taken a week off and we then explored southern Thailand together.
I asked John what I could do for Thailand and he said without skipping a beat. "Mom, Thailand needs missionaries!"
I encourage anyone who senses that God is directing them, "GO!" He will lead and guide and bring much fruit for His Kingdom.