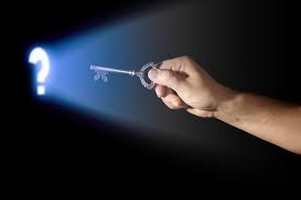 Publisher's note: Curiosity Evangelism — great article. I didn't write it and I don't know who did. Nevertheless, it can help a lot of us "chicken evangelists" get started.
Recently I came home to our apartment building to find my neighbor Tanner sitting on the steps having a cigarette. I stopped to talk for a few minutes. I had been thinking that it would be nice to talk with Tanner about faith, but I never knew quite how to start that conversation (a pretty common feeling for most of us, I think).
That night was different, though. I realized that my motivation for wanting to talk with him about faith was not because I should. I really wanted to know about his spiritual life.
In a word, I was curious.
"Do you have any spiritual beliefs? I'm a Christian, and I find that I'm really curious about other peoples' faith journeys."
He answered candidly about his past experiences in church, and talked at length about the reasons why he stopped being involved several years back.
As this conversation was happening, I realized that I had just stumbled across a breakthrough in my own ability to talk about spiritual things with people.
If I am genuinely curious about people, if I am interested in their lives, then naturally (since I am a spiritual person) that will mean I am curious about their spiritual lives.
That has led to some really great spiritual conversations with people.
Curiosity is powerful.
When I'm curious about something, I'm motivated to learn about it.
I'm willing to expend energy, or maybe even money, on it.
I spend time thinking about it.
I try to get other people thinking and talking about it.
I've found that when I'm curious about a person, that is a big motivator to encourage me to talk with them and figure out where they are in life and where they are spiritually.
So often we hear teaching that we should share our faith with other people, because it's the right thing to do. Because it's what we're supposed to do. Of course that's true. But I've found that the most authentic and meaningful conversations I've had about faith were the result of me simply being curious about that person's life and spirituality.
Most people like to talk about themselves, and a few honest questions about their life can really deepen a casual friendship and open the door to hear their spiritual story.
Who are you curious about?
For stories about how chicken evangelism works, go here.