Publisher's note: This powerful story is from Paul ANderson–not a relative, but a friend. I want everyone to know Paul wrote it, not me.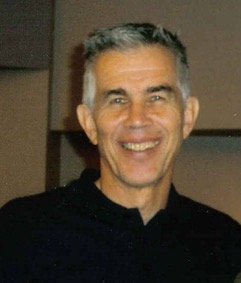 Karen and I were living at 1603 W. 7th St., San Pedro, California. We had a good-size home, and we chose to share our living space with friends and relatives. One Christmas we invited a homeless young couple in with an infant. We usually knew the people well who joined us. They needed a place, and we had room downstairs. It was nice, with its own entrance, bathroom, and living room. For our Christmas Eve service, I used their baby to help people visualize the marvel of the incarnation.
He was a handy-man and did some work in our garden, making some steps that are still functioning well today. I helped him and he helped me. Until he left. Then he helped himself to some of our stuff, like pots and pans and my guitar, the best one! Don Barteld from our church also assisted him, and he managed to buy something on Don's credit card. And they were gone.
No thank-you, no promise to pay us back. They left by ripping us off. It didn't feel good. We had gone out of our way to help them. They weren't married and we didn't make a deal out of that They were welcomed like honored guests. And when they left, they treated us like scum.
This morning I was reading in Luke 6 where Jesus says, "Love your enemies, do good to those who hate you, bless those who curse you, pray for those who abuse you. To one who strikes you on the cheek, offer the other also, and from one who takes away your cloak, do not withhold your tunic either. Give to everyone who begs from you, and from one who takes away your goods do not demand them back. And as you wish that others would do to you, do so to them. If you love those who love you, what benefit is that to you? For even sinners love those who love them…But love your enemies, and do good, and lend, expecting nothing in return, and your reward will be great, and you will be sons of the Most High, for he is kind to the ungrateful and the evil" (27-32,35)
Many of us have heard about Corrie ten Boom struggling to forgive a German guard who showed up at a meeting where she was speaking. He served where Corrie and her sister Betsy were imprisoned and where Betsy died after cruel treatment. He came up to the front afterward. She could see him out of the corner of her eye as she talked to people. A difficult moment. Could she forgive? Would she? She had to search her heart.
She felt the pain, but she found grace to forgive him, and perhaps a million people have heard, read, or seen the story (there's a movie). Had she not forgiven him, she would have been tormented (Matthew 18:34), as Jesus says will happen if we do not forgive others from our heart (35). The tormentors are probably demons, who like rats enjoy hanging around garbage–unforgiveness, hostility, resentment, rage. Forgiveness releases the offender–and the offended one! Two for two!
Today I spoke out forgiveness to the young man who took advantage of us. I might have forgiven him before, but I wanted to make sure. I urge you as well to forgive if you have been taken advantage of–and God Himself will pay you back. Great deal!