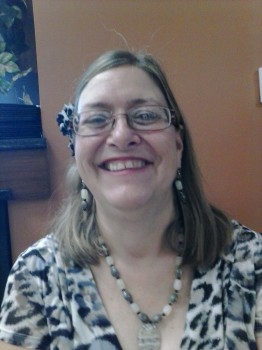 How Hannah Received Jesus
While visiting some friends in Priest lake, Idaho, I got the opportunity to watch their 10 year old daughter, Hannah.  I had met Hannah one time before when she was a baby. She had grown to become a quiet and reflective girl with a jovial side that sometimes popped out. 
We were watching television and talking. This was our first alone time together.  
I took the time to share with her about Jesus.  I shared about how each person sins regardless of who they are. 
I explained, "Sin is doing the things that causes us to do something wrong like lying or stealing.  Sometimes we don't mean to do it, but we do it anyway.  Most of the time for kids, it is the stuff your parents scold you about.  Anyway, sin is what will keep us out of heaven and away from God.  
 "God loves each of us and wants us to have a relationship, a friendship with Him, but sin gets in the way.  
 "So what God did God do to fix things?" Hannah was all ears, listening attentively and thinking about what I was saying.
So I continued, "God sent Jesus here to earth. Jesus lived here for a while and then he died on the cross for us. His dying on the cross was for our sins. What he did was make a bridge for us. The Bridge makes us able to reach God.  Now our mistakes and sins don't keep us from God any more.   
"All we have to do is ask Jesus to come into our hearts and take our sins away.  After we ask Jesus into our hearts, he writes our names down in the Book of Life and that literally, we are in the spirit world changed from being on the side with the devil to the side with God.  
"Do you want to pray with me or do you want to pray to ask Jesus into your heart by yourself?"
"I want to do it by myself." 
"OK," I said, and that ended our conversation about Jesus for the evening.
The next day we were fixing lunch together. I asked Hannah, "Did you pray to let Jesus into her heart?"
She said, "Yes!" 
I cheered, "Yeah!!!!" and smiled, of course.
Publisher's note: Shelly Stalker teaches music and dance (and does the laundry!) at Casa Hogar, a children's home for disabled children in Oaxaca, Mexico. She is commissioned as a missionary and sent out from The Church of Living Water in Muscatine, Iowa.